Q magnets – Magnetic therapy like never seen before!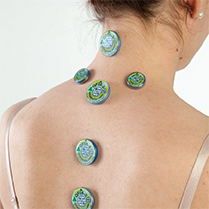 Q magnets are a unique set of multi-polar magnets intended to produce a mixed (positive and negative) magnetic flux field over a superficial body site to potentially provide comfort or localized temporary relief of minor aches and pains (e.g., from muscle soreness/stiffness, arthritis etc.).
Magnet products can be compared based on features and properties such as number of poles, size, pull force, flux plate, plastic casing and more.