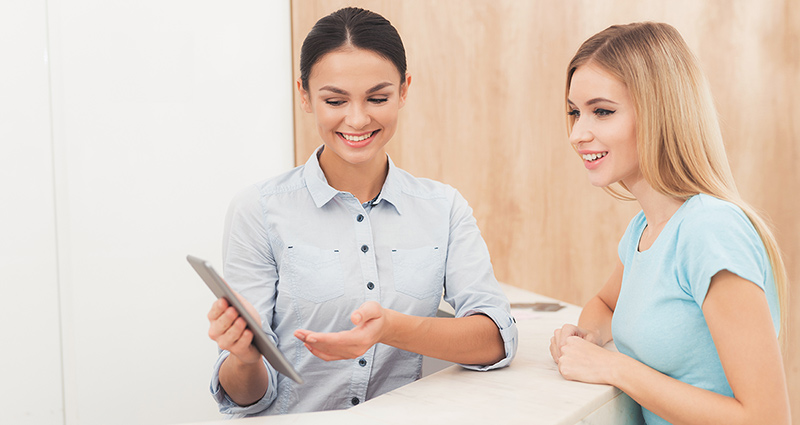 ---
An informed patient is an empowered patient
With all the recognized benefits of acupuncture, herbology and other healing methods (including Western medicine), there are always things one should be aware of.
Please take a moment to learn more about the issues one should be aware of when considering treatment:
As a patient, you have a right to know about needle quality
Different quality needles can influence the sensation a patient will feel. Lower grades of needles may cause more uncomfortable sensations due to needle tip imperfections.  Higher grade needles are generally better made, and produce more comfortable sensations.
Lower-grade needles are less costly, so cost-conscious clinics may opt for these brands. Better quality needles are more expensive due to higher production standards and better surgical steel.
It is your right to ask about the needles used and request to see the brand of needle. If the practitioner makes you feel uncomfortable or tries to brush off your request, this is a red flag and you may want to reconsider your choice of practitioner.
It is within your right to request the style of needle you are most comfortable with. As higher-end needles cost a bit more, some practitioners may add a small additional fee for treatments using premium needles.
Herbal therapy provides both healing agents and nutritional building blocks for lasting health
Herbs work! As a result, the popularity of herbal medicines has grown tremendously in the last 20 years, resulting in herbal supplements of varying quality for sale to professionals and the public.
Patients and Practitioners have to watch for products:
that might be adulterated with Western drugs
laden with heavy metals, pesticides, fungus and/or molds
with low-quality or incorrect herbs
manufactured in substandard facilities
At Eastern Currents we carry lines from only premium herb companies with high-quality formulations. We do all the quality control screening for your practitioner so she or he can focus on caring for you!
About Our Herbal Products:
Our herbal products are sold exclusively to healthcare practitioners and are not found over-the-counter.
They are choosen by your practitioner because:
The manufacturing plants have been approved by Health Canada and our products are undergoing the process of obtaining their Natural Product Licences.
All products have gone through two to three screenings by laboratories for bioburden, heavy metals, and pesticides.
Each lot of product imported into Canada undergoes an additional Certificate of Analysis screening and an organoleptic inspection to ensure quality.
All products are screened for adherence to endangered species conventions (CITES).
Increased potency over the standard over-the-counter herbal medicines.
Our wide variety of herbal formulas offer your practitioner increased options to choose a more targeted formula for your health condition.
One of the wonderful aspects of Acupuncture, no matter the style, is that it generally works well for most conditions.
Depending on your health goals, the health condition you are experiencing, and your personality, some styles may be more appropriate for you than others.
Practitioners will have different levels of training in one or more systems, and will be either comprehensively trained or focused-trained.
Comprehensively-trained practitioners have two to five years of training in acupuncture and Traditional Chinese Medicine. They understand the basics of Western anatomy and physiology, and are trained to look at your condition from an environmental and systems approach. Their strength is the ability to develop a comprehensive picture of your particular pattern of harmony or disharmony.  From this analysis, they determine the strengths and weakness in your system and treat not only the immediate problem that brings you into their clinic, but also address underlying issues that will improve overall health outcomes over time. In Traditional Chinese Medicine this is called treating the branch (Biao) and the root (Ben). Comprehensively trained practitioners are concerned about overall health cultivation in addition to treating the  immediate health concern.
The focused-trained practitioner has learned acupuncture as a technique to be used in addition to their main scope of practice. Their courses vary from 200 to 400 hours, and in general this type of acupuncture used is geared to pain and symptom relief.
What are your health goals?
There are a number of factors to consider when getting acupuncture. While now widely accepted in many areas of healthcare, the practice of acupuncture has varying standards across Canada and the US. Some provinces and states may have active regulations and licensure, while others are unregulated.
A Kaleidoscope of choices – things to consider:
Once you have a clear idea of your health goals, finding a practitioner will be a process that includes assessing the type of practitioner, comes with good referrals, and does not hesitate to answer your questions in a professional and knowledgeable manner.  Here are list of things to consider when choosing your practitioner:
There are a number of levels of training in acupuncture, or acupuncture-like techniques, from focused training of a physiotherapist to the comprehensive training of a TCM Practitioner.  Your experience and results may vary depending on the level of knowledge brought by the practitioner to your health condition..
As a patient, you should always ensure that you are able to communicate clearly with your practitioner, or have on hand a translator who can effectively translate your health information and your questions.
Referrals and Testimonials
While results from acupuncture can be at times miraculous, most results come from repeated treatments over a set period of time. When you hear of exceptional results from one practitioner or from one particular style of acupuncture, please bear in mind that acupuncture results vary from patient to patient. While your practitioner may have produced excellent results in many patients, results cannot be guaranteed 100% of the time.
Your practitioner, after an initial assessment, should have a plan for achieving a mutually agreed upon goal. This plan may include a variety of treatment strategies. Your practitioner should explain each one and obtain your consent for treatment. It is normal during a course of treatment for the practitioner to adjust their treatment strategy according to changes that occur while treatments are progressing.