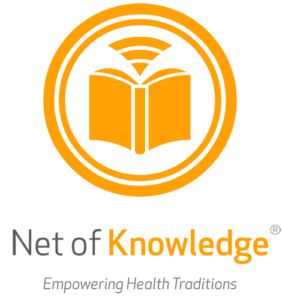 What is Net of Knowledge?
Net of Knowledge is an exciting new continuing education platform built specifically for TCM and integrative health practitioners. We are a global partnership of companies who have come together for a common mission: to support practitioners like you in your pursuit of knowledge and growth. We bring you the brightest teachers from around the world in an engaging digital environment, so you can keep giving more to the patients and communities you support.
We partnered with other industry leaders around the world to bring you the brightest teachers from far and wide and to create a learning network that will continue to nourish and support you in the valuable work that you do.
Our partners:
Lhasa OMS in the USA
CPD-Cert in the United Kingdom and Europe
China Books in Australia and New Zealand
Acupuncture World in Germany
Institute of Acupuncture and Natural Medicine in India
Be sure to stay tuned for further details as our other partners are announced.
I notice you are now giving the option to purchase online courses either with or without CEUs. Why?
To support your continuous self-development, we wanted to make it easier for you to keep learning from the teachers you love, even when you don't need the CEUs. A lot of time goes into making the quiz and certificate applications for a course – if you don't need it, why pay for it?
If you see a course you're interested in, but aren't sure if you need it towards your CEUs, just purchase the 'Course Only' option, and start learning right away! If you decide you need the CEUs at a later time, you can purchase the CEU add-on then.
GETTING ACCESS
Have a question we haven't answered here? Drop us an email – we'd love to hear from you, and we'll get back to you right away!