A REVOLUTIONARY ACUPUNCTURE NEEDLE IS HERE!
You're an acupuncture practitioner, and you care about your patients and the planet. That's why we developed a revolutionary new solution that is the most environmentally low-impact acupuncture needle on the market. High quality acupuncture needles coupled with biodegradable packaging, reduced and recyclable plastic materials, and bulk packaging with optional tubes – you've never seen anything like it.
Struggle with bulk packaging?
We've got you covered with the Acuclip and Acubase accessories. Reduce acu-waste, and make using bulk packaged needles a breeze!
Click here to learn more about our needles on Acufast website...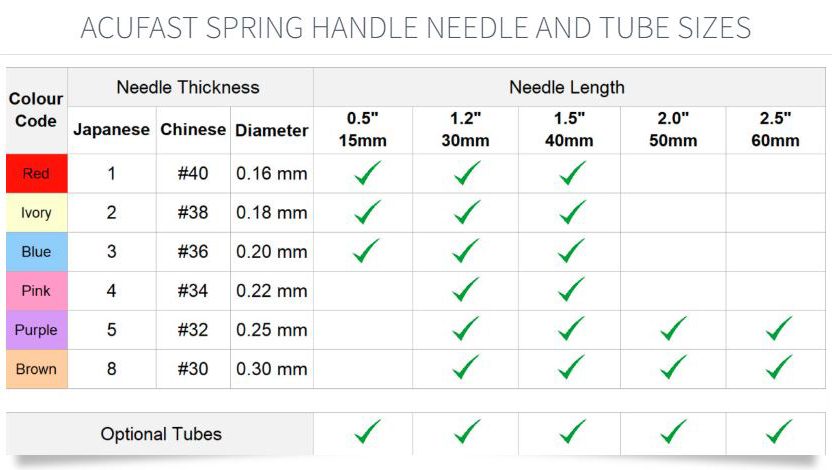 Mix and match sizes to receive bulk discounts.
| | |
| --- | --- |
| Quantity | Discount |
| 5-19 boxes | 15% |
| 20+ boxes | 20% |
Acufast Earth Friendly Needles
Showing all 7 results