Herbal Prime Concentrated Tea Pills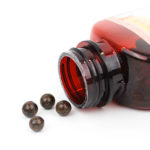 Eastern Currents is pleased to offer practitioners a range of TCM herbal formulas in tea ball format. Based on standard TCM pharmacopeia formulas, this line is manufactured by SanJiu (999). These traditional Chinese medicine formulas are made to retain the original quality and taste of the tea. Under the guidance of traditional Chinese medicine theory, authentic medicinal materials are selected, processed with ancient methods using purified water as a solvent, and a "standard decoction" is established. Modern manufacturing processes tracks the whole process including extraction, concentration, drying, granulation, and packaging. With a focus on quality control, the manufacturer is proud to offer the "original quality and original taste" of the herbal tea pills and clinical efficacy consistent with traditional decoctions.
Save when you order more!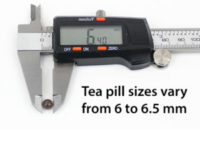 Concentration values of the round tea pills vary from 1.5:1 to 30:1. The average concentration values of the herbs however are around 3:1 for most ingredients.
Each bottle contains 200 pills. Depending on the formula, daily dosages range from 8 pills 2 times per day to 16 pills three times per day (total daily dose range from 16 – 48 pills). Most of the formulas have a daily dose of 8 pills 3 times per day (24 pills). Each bottle with this dosage has roughly 8 days of treatment.