Silicone cups are an exciting new tool that opens many new doors for practitioners. Please view the above video to get an overview of why no clinician should be without these fantastic tools.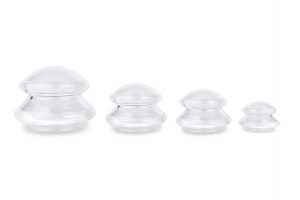 Our silicone cups are made from high-quality food-grade silicone that is durable, dishwasher safe, and great on the skin. They are easy to apply, easy to move, and easy to remove.
The most impressive feature of the silicone cups are that they easily change shape - making for an amazing array of places these cups can be used on the body - elbows, knees, scapula, hands, feet, abdominals, shoulders, spine, etc.
Bony prominences are no longer off limits to moving cups.
These cups are extremely durable and with minimal care will last for an extended period of time. They will not break if dropped or impacted.
Since these cups can nest within themselves - they are an outstanding solution for travel, vacations, and outcall situations of all kinds. These are a must for chair massage!
Regular feedback from clients accustomed to getting cupping treatments with rigid cups are fantastic. People absolutely love the way these soft cups feel on their bodies!
Silicone Cups
Showing all 11 results