Practitioners, please ensure you are logged in to see wholesale prices. 
Fascia Buddy Lite silicone cups are even easier to apply than our regular Fascia Buddy!
Designed for those with smaller or stiff hands, the reduced "stiffness" element in the silicone allows for easier compression of the Fascia Buddy cups. The unique shape of the cups combined with the reduced stiffness of the cups allows you to achieve great suction with less effort. Suitable for stationary or moving cupping. Fascia Buddy cups are available in 4 sizes, so they can be used on most areas of the body.
This set of 4 cups comes with one of each: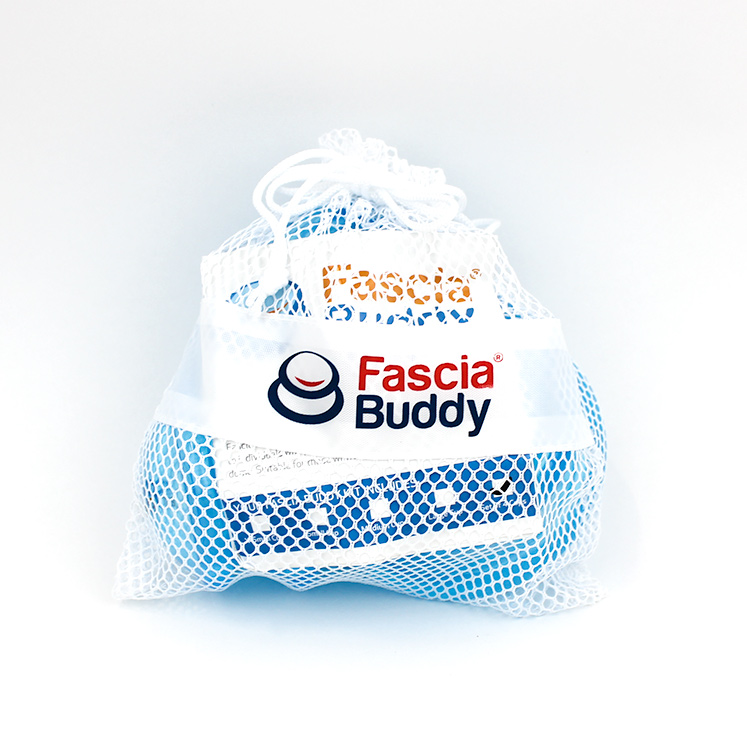 Large silicone cup (6.35 cm diameter ) – for shoulders, upper arms, back, hips, IT band, knees and legs
Medium silicone cup (5.08 cm diameter) – for shoulders, upper arms and forearms, back, hips, knees and legs
Small silicone cup (3.81 cm diameter) – Larger hands and feet, upper arms, forearms, elbows, back of the neck, top of the shoulder, knees, calves and shins
Extra-small silicone cup (3.048 cm diameter) – for hands, forearms, elbows, back of the neck, feet, and small muscle group areas.
One mesh carrying/drying bag.
Fascia Buddy cups come in a lightweight drawstring mesh bag and include an in-depth instruction booklet for using the cups at home.
---
For details on recommending Fascia Buddy to patients for self-care see the following article:
Empowering Patients Post-Treatment with Self-Cupping
---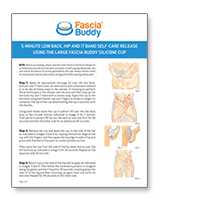 Download a Fasciabuddy 5 minute lowback, Hip & IT Band self-care protocol PDF 
Practitioners, check out this video by John Stan, DrTCM and discover why Fascia Buddy silicone cups offer more therapeutic choices for practitioners than the standard glass or plastic cups. This video highlights why Fascia Buddy Silicone Cups are the go-to tool for all manner of myofascial problems.