Hui Zhang
1. Working Experiences
01/2023~ Chef of Heyttu Clinic
08/2017~ AkupunkturAkademiet Denmark, Lecturer and Acupuncturist
6/2016~08/2017 University Clinic of CDUTCM (Chengdu), Physician and Acupuncturist
10/2012~07/2017 Chengdu Xinlin Chuntang Clinic, Physician and Acupuncturist
07/2012~07/2017 Chengdu University of Traditional Chinese Medicine Teaching Faculty
07/2012~07/2013 Sichuan Acupuncture School Part-time Teacher
06/2011~06/2012 Cancer Department, Sichuan Provincial Hospital of Chinese and Western Medicine Residency Doctor
06/2009-10/2010 Cancer Center (Head and Neck), West China Hospital, Sichuan University, Internship
2. Education and Training
09/2014~06/2017 Ph.D of Clinical Medicine (Chinese Medicine) Chengdu University of TCM, China
09/2012 Training Program: Diagnosing Sleep Disorders, Beijing, China
09/2009~07/2011 MA, Clinical Medicine (Oncology) Chengdu University of TCM, China
10/2008~06/2009, learned TCM Dermatology with Professor Wu Jun (吴军)
06/2006/~12/2007, learned TCM Gynecology with Professor Qi Suzhen(齐素珍)
09/2004~ 07/2009 BA, Chinese Medicine Chengdu University of TCM and Sichuan University, China
3. Clinic and Specialties
Hui Zhang applies various acupuncture methods depending on the individuals condition, including TCM acupuncture, WHO Standard Scalp Acupuncture, AAP (arm acupressure point), Master Tung's Acupuncture, Military Pingheng Acupuncture, pestle needles (Taoist Acupuncture), Heat Sensitive Moxibustion, Tui Na (Chinese Medical Massage), Guasha, Cupping, Electricity Acupuncture, and Chinese Herbal Medicine, Chinese Medicine Psychology, etc. He also uses Evidence-based methods in practice. He has good experience in treating the following disorders:
(1) Skin Disorders e.g. acne, chloasma, eczema, urticaria, itching, psoriasis, solar dermatitis, neuro-dermatitis, neuropathy
(2) ENT, Eye, and Mouth Disorders: otitis, tinnitus, pharyngitis, allergic rhinitis, eye inflammation, dry eyes, retinopathy, aphtha, toothache, mouth and tongue ulcers, etc.
(3) Cancer and Cancer Treatment-Related Disorders: pain fatigue, low immunity, depression, angst, insomnia, side events after chemotherapy, radiotherapy, and operation.
(4) Pain: neck pain, shoulder pain, lower back pain, tennis elbow, sciatica, knee pain, PMS, etc.
4. Publication
(1) Bamai Qigong. Aarhus: Heyttu Academic Publishing, 2020
(2) Extraordinary Acupoints: Atlas of Applications. Aarhus: Heyttu Academic Publishing, 2021
Dr. Zhang has published over 50 research papers in Chinese, English, and German. A full- list of publications can be seen on his blog www.zhang.ac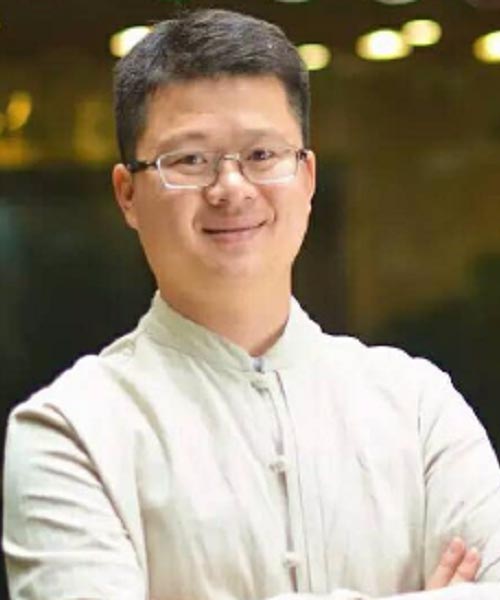 Available Courses