By Golden Flower Chinese Herbs  –  It is in the nature of the heart to want to experience the world. Summer is the season of the heart and the season for travel. Take advantage of the summer energetics to strengthen your heart and be prepared for the challenges that can arise while travelling.
Formulas that Benefit the Heart
Baked Licorice Formula
(Zhi Gan Cao Tang) is a classical formula for strengthening the qi and yin of the heart and restoring strength and regularity to the pulse after taxation has made it irregular.
Sheng Mai Formula
(Sheng Mai San) is also used to "restore the pulse" and is especially useful when the yin has been damaged from the evil qi known as "summer heat." Sheng Mai Formula restores a pulse that has become weak and thin.
Salvia Ten Formula
(Dan Shen Jia Si Jun Zi Pian) is a modern formula that helps to lift sunken shen, stabilize scattering shen, and support the qi. It is strong for both soothing the emotions and revitalizing the qi that generates the blood.
Ginseng & Longan Formula
(Gui Pi Tang) is another classical formula for strengthening the heart. The pattern it addresses is one in which the spleen qi has become weak and is not able to adequately support the heart blood. This affects the heart's ability to store the shen; but you will also see a weakening in the spleen's function to hold the yi/mental focus.
Formulas to Take Along When Travelling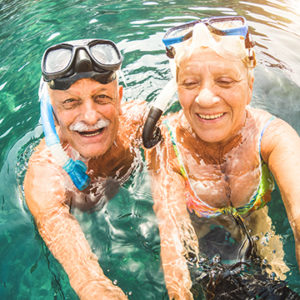 Wu Hua Formula
(Wu Hua Tang) is a handy digestive system formula to have with you when travelling, especially if there is a chance you might be consuming contaminated food or water. Wu Hua Formula ejects ingested toxins from
the bowels and urinary tract.
Stomach Harmonizing Formula
(Jia Jian Bao He Wan) is an especially useful formula for those of us who tend to over-eat while we are travelling. It breaks up and descends food stagnation and resolves the damp-heat that is associated with that condition.
Persica & Cistanches Formula
(Tao Ren Cong Rong Wan) is useful for those of us who, when travelling and eating foods outside our normal diet, tend to get sluggish digestion. Persica & Cistanches Formula moistens and unblocks the bowels.
Jade Windscreen Formula
(Yu Ping Feng San) supports and firms up the exterior. It strengthens the defensive/wei qi to help deflect external pathogenic factors. It is advantageous to begin taking Jade Windscreen Formula several days before leaving home for travel.
---
Formulas mentioned in this article are from Golden Flower Chinese Herbs and are available to qualified practitioners in Canada from Eastern Currents.
For full details on every Golden Flower Chinese Herbs formula – including indications, contraindications, ingredients and more, be sure to ask for the NEW Revised 6th Edition of the Golden Flower Product Guide!
---


Offer is open to eligible practitioners only, and practitioners must be logged in to purchase.